Storing children's things
Children's and baby's things in abundance
Most parents or even parents-to-be have plenty of baby clothes, toys and children's equipment. Often you forget when buying a) how quickly children grow out of clothing, b) that kids are only interested in toys for a certain time and c) there is no room for so many things at home. In the first two years children grow extremely fast and therefore already during this time a lot of clothes accumulate in the closet.

Due to the short use of the garments, they have no time to wear out. Even toys or other equipment are often still like new after the usage. So the "old" children's things are too good to throw away. Platforms such as Mamikreisel.de, Kirondo.de or flea-markets are suitable for selling or exchanging children's stuff. If you are planning a second child or are still unsure about your family planning, you should always keep the things and not give away or sell them directly. Although, the storage of baby's things should be well planned.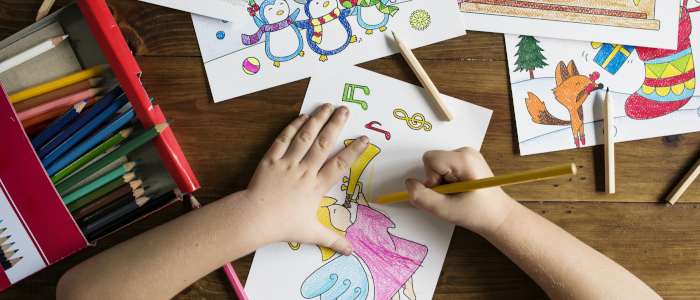 Where to put it?
There is not enough space in the apartment, the clothes in the cellar rot and everything in the attic gets dusty. But giving everything away due to lack of space is no solution either! Recollections that you want to store also require a safe place to store them.

The storage of clothing is generally very delicate. Here are a few things to consider:
Clothing should not be exposed to major temperature fluctuations
The humidity must not be too high to prevent clothing from becoming damp
The storage site should be clean to keep away vermins, such as moths.
The clothes themselves should be washed and folded
A cardboard box or a closable plastic box is suitable as a container
The storage boxes should be labeled and well sorted
Stored children's clothing should be inspected regularly


Selfstorage
Selfstorage is ideal for storing your favorite memorabilia, old toys or clothes safe and smart. The simple concept of renting an external storage room to store your personal belongings properly helps with many apartment bottlenecks.

Storebox offers with many central locations in Austria and Germany storage boxes of 1-20m². Smart sensors that measure humidity and temperature in real time afford optimal storage conditions for your children's items. If you do not have suitable storage boxes Storebox provides environmentally friendly storage boxes, which are more stable than cardboard, as well as heavy duty shelves, where you can store everything neatly and sorted. A completely digitized booking process facilitates the handling and enables the use of the warehouse 24 hours a day, 7 days a week with a personalized access code.
The best links around the topic of children's items
Here again the coolest links which appeared during our research around the topic mommy's and child things summarized:
If you are interested in a warehouse for your children's items, simply call 0800 366 64 46, write an e-mail to service@storebox.at or book directly at yourstorebox.com.

Your Storebox-Team
Fair Prices
Compartments can be booked in various sizes and cost from €36,99 per m²/month, plus flexible insurance packages.
24/7 Access
Your compartment is available immediately after booking and can be accessed around the clock with your personal access code.
Smart & Safe
All Storeboxes are accessible on the ground floor, doubly secured, monitored and insured.
5441


storage compartments
104


Storeboxes europe-wide