Storebox rents ground floor real estates in Berlin - Germany
Storebox rents your ground floor real estate in Berlin
The problem of renting out a ground floor property is familiar to every real estate owner. In most cases, living space starts from the first floor. Living space is easy to let, as there is high demand on the housing market, especially in Berlin. Berlin is densely populated and enjoys more and more immigration, which is fundamentally positive for property owners. One problem, however, are ground floor objects. These are often commercial areas. Here, it is not that easy to find the right tenant. The retail and hospitality sectors, for example, need frequented locations to attract walk-in customers. However, not all available business premises are in top locations. The conclusion is that many ground floor spaces in Berlin are empty and decay.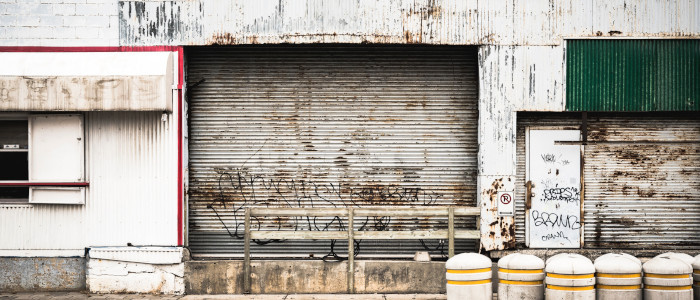 Storebox solves this kind of problem
Storebox rents exactly such locations and enlivens them. For Storebox ground floor real estates are perfect. These have to meet a few requirements:
Ground floor property
Walkable at ground level (through gate, door, ramp etc.)
Between 100 and 500m²
Up to max. 10€/m² lease (depending on location)
Only rental objects (no real estate purchase)
Aligned to the street
Location: residential areas, industrial areas, city centre, etc.
Who is Storebox Berlin?
Storebox is the selfstorage provider of the 21st century. With smart storage areas in Austria and Germany, Storebox brings the storage to your neighbourhood. Storebox does not have large central locations on the outskirts, but many small decentralised locations in the inner city and in residential areas. Compartments are available between 1 and 20m².

You can easily get to a storage area. Select a location near you online or via app (iOS or Android), choose a compartment in the right size and book directly. No time-consuming viewing appointments, no handover of keys and no contract signing - Storebox guarantees maximum flexibility. Immediately after completing the booking you will receive a four-digit access code. Your compartment is now available 24 hours a day, 7 days a week.

A warehouse is very practical in many ways. On the one hand as a living space extension. Due to the influx in the cities, living space becomes less and narrower. In new housing projects, living space is designed smaller to accommodate more people. Cellars and storerooms are scarce or not even available at all. A warehouse is the optimal cellar replacement – even better. BAt Storebox all compartments are video monitored and insured. Smart sensors measure humidity and room temperature to ensure optimal storage conditions.

Another reason for a compartment is an intermediate storage. During certain periods, such as a season (Christmas decoration), a move or a stay abroad, a warehouse proves to be extremely useful. With Storebox, you don't have a commitment period. It can already be stored for one month.

The company is growing in two ways. On the one hand, Storebox itself operates several locations in Vienna and Berlin. In addition, it expands the range of available storage space through to franchise partners. This means that Storebox is also represented in cities such as Linz, Salzburg and Munich.
Ground floor real estates for Storebox Berlin
Storebox is a reliable business partner in Berlin and due to the fact that the company is constantly growing, new locations are needed all the time. Storebox is always on the lookout for suitable locations, whether on its own or for franchise partners.

If you own, rent or know a ground floor real estate, contact us at at 0800 366 64 46, or send an email to service@storebox.de. We would be happy to work with you and look forward to hearing from you.

Your Storebox-Team
Fair Prices
Compartments can be booked in various sizes and cost from €36,99 per m²/month, plus flexible insurance packages.
24/7 Access
Your compartment is available immediately after booking and can be accessed around the clock with your personal access code.
Smart & Safe
All Storeboxes are accessible on the ground floor, doubly secured, monitored and insured.
5441


storage compartments
104


Storeboxes europe-wide