Storage-Prenzlauer Berg Berlin
Prenzlauer Berg-Berlin
With around 160,000 inhabitants the trendy district of Prenzlauer Berg, also known as "P-Berg" or "Prenzlberg", is in the 3rd district of Pankow in Berlin. With a population density of approx. 14,000 inhabitants/km² Prenzlauer Berg is one of the most densely populated districts in Berlin. The district registers up to 40,000 arrivals and departures per year. Not even 30% of the population have lived in Prenzlauer Berg for more than 10 years. With an average age range of 20-44 years Prenzlauer Berg is below the Berlin average.
Tipp: Here you will find practical information about Prenzlauer Berg.
Top 10-clichés: These things are characteristic of Prenzlauer Berg.
Structural and social change
The structure of Prenzlauer Berg has been in a state of upheaval since the fall of the Berlin Wall in 1989. There's not much left of the former working-class neighborhood. Distinguished students, artists and wealthy young families can be found in Prenzlberg today.
Due to extensive renovations, rents became more and more expensive and thus, the working-class milieu was gradually displaced. Today's "alternative scene" is known for the higher income groups. The standard of education has also improved significantly since the early 1990s. In the noble areas, such as Kollwitz or Helmholtzplatz, over three quarters of the inhabitants are academics.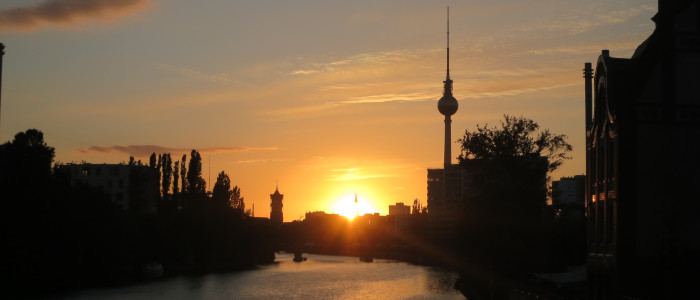 Selfstorage-warehouses
Such a high population density, which has probably no end, has one thing above all: space problems. In addition to overcrowded playgrounds and traffic chaos, lack of space is a recurring problem for citizens. Too small flats, damp cellars and attics, which are converted to expensive rented flats instead of serving as storage space, require a concept that makes the storage of personal belongings simple and safe.
Selfstorage is ideal for things, that you may no longer need for a short time or for which you are looking for a safe place to stay for a longer period. Storage compartments of different sizes, a simple booking process and helpful tips and tricks for storing files, books, bicycles or furniture, for example, are only a small part of the advantages of selfstorage.
Storebox warehouses-Berlin
Storebox-Berlin offers you the opportunity to access your personal belongings 24 hours a day, 7 days a week. Permanent video surveillance and smart sensors, that measure humidity and temperature, ensure optimal storage conditions.
Additional services such as environmentally friendly storage boxes, heavy-duty shelves and transport service, when help is needed, facilitate the storage of items.
Hopefully we could help with the search for a storage in Berlin - Prenzlauer Berg.

If you are interested in renting a compartment, simply call 0800 366 64 46, write an email to service@storebox.de or book it online on yourstorebox.com in less than two minutes..

Your Storebox-Team
Fair Prices
Compartments can be booked in various sizes and cost from €36,99 per m²/month, plus flexible insurance packages.
24/7 Access
Your compartment is available immediately after booking and can be accessed around the clock with your personal access code.
Smart & Safe
All Storeboxes are accessible on the ground floor, doubly secured, monitored and insured.
5017


storage compartments
98


Storeboxes europe-wide