Storage in your neighbourhood in St. Pölten – Lower Austria
Why store personal belongings?
An external storage room can be a relief in many ways. No matter if private or professional, in both situations there is often an accumulation of things which have neither space nor are in daily use. A further reason for a storage compartment is that in many properties in Lower Austria the storage space is not enough. Cellars are damp and dirty or converted into underground garages. Attics are expensive living spaces instead of laundry rooms. Even in the apartments there is often not enough space for car tires, sports equipment, seasonal decoration or bicycles, for example. These are things that are difficult to store in the interior of an apartment without taking up precious space and being annoying. An external warehouse is the perfect alternative to a cellar - even better than a cellar. A selfstorage compartment is dry, heated and locked.
Storebox – storage made easy in St. Pölten
Storebox is the selfstorage provider in your neighbourhood in St. Pölten. Central locations make it possible to optimally integrate your storage compartment into everyday life. Available storerooms are no longer located on the outskirts of the city, but near you in the inner-city area. Here are the advantages of Storebox at a glance:
Central locations
As already mentioned, Storebox locations are located in residential areas or city centres. Locations St. Pölten:
Online booking and support
The entire booking process (select compartment - determine storage period - pay) is carried out online or via app (iOS or Android). No time-consuming viewing appointments, handing over of keys or signing of contracts. You will receive your personal access code immediately after successful completion of the booking. Your compartment is now ready for storage.
24/7 access
There are no opening hours in any Storebox location. Immediately after completion of the booking, your compartment is available 24 hours a day, 7 days a week, 365 days a year. This provides maximum flexibility.
Video monitored and insured
To ensure perfect security, all locations are video monitored and your stock content can be insured up to 10.000€.
Smart sensors
Smart sensors measure humidity and room temperature at all locations, to guarantee optimal storage conditions. You can check the values in real time with your smartphone. Thus, a Storebox warehouse is also suitable for sensitive possessions, such as files and documents or books.
Walkable at ground level
All locations are on the ground floor and can be walked on at ground level. No stairs, no elevator, no bumps. You can also easily roll in or slide in bulky items.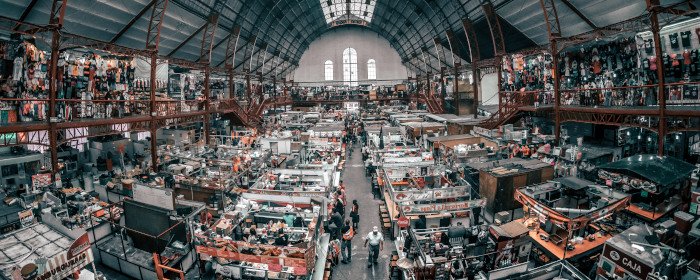 No commitment period
Your storage compartment is available from one month and there is no commitment period. A warehouse is therefore also ideally suited as an interim storage facility for a relocation or a stay abroad. Of course, you can also store longer than a month.
If you still have questions about your storage in St. Pölten, just contact us on 0800 366 64 46, write an e-mail to service@storebox.at or fill out the contact form below.

We are looking forward to hearing from you and wish you a lot of fun storing your stuff in St. Pölten.

Your Storebox-Team
Fair Prices
Compartments can be booked in various sizes and cost from €36,99 per m²/month, plus flexible insurance packages.
24/7 Access
Your compartment is available immediately after booking and can be accessed around the clock with your personal access code.
Smart & Safe
All Storeboxes are accessible on the ground floor, doubly secured, monitored and insured.
5441


storage compartments
104


Storeboxes europe-wide