Storage in the 15th district – Rudolfsheim-Fünfhaus
Rudolfsheim-Fünfhaus divides opinions
Vienna's 15th district has a lot of potential for heated discussions. Gentrification or a scruffy district? Whether an uprising in Rudolfsheim-Fünfhaus takes place, we cannot answer either. The 15th district has to struggle with many prejudices, but by far not everything is true.

The difference between north and south is due to the imperial period. There was very splendidly built in the north, where against in the south only a working-class quarter developed. Today this barrier has little effect on the residents of Rudolfsheim-Fünfhaus. On the other hand, the numerous shopping opportunities attract far more attention. A true shopping paradise is being created around the "new" Westbahnhof. Äußere Mariahilferstraße, Schwendermarkt and Lugner City offer countless shopping facilities for everybody. Not only that, there is also a lot going on in the creative scene. In Reindorfgasse, one creative store follows another.
Here you will find a short Quarter-Guide through Rudolfsheim-Fünfhaus.
Rudolfsheim-Fünfhaus - an atypical suburb
More than the location outside the belt, the 15th district does not really have anything in common with the other suburbs, such as Favoriten. The size as well as the number of inhabitants are very untypical for a suburb. Fünfhaus is very small, densely populated and not very green. It ranks fourth among the districts with the highest population density of Vienna. One reason for this is the low rental prices. So far, the 15th district has the lowest price per square meter in Vienna. In average only 13,66€/m² for a rented apartment. The trend is rising.

The population is growing. Citizens from other districts often decide to move to Rudolfsheim-Fünfhaus. An average apartment in the 15th district has only 61m². This is below the Viennese median. Small apartments and many people usually lead to a lack of space. Whether at home or at work, lack of space is a topic that affects the whole city.
Selfstorage – storage made easy
Getting rid of things, is not always the solution for more space. Also, things should be used as long as possible and not be thrown away immediately. Where should we put all the stuff? Things that are not used daily, possibly only seasonally or only on certain occasions, are best stored in a rental storage.

External warehouses are ideal for expanding the storage space. Selfstorage offers the possibility to rent storage compartments, in different sizes, in your neighborhood. Storage becomes easy and uncomplicated.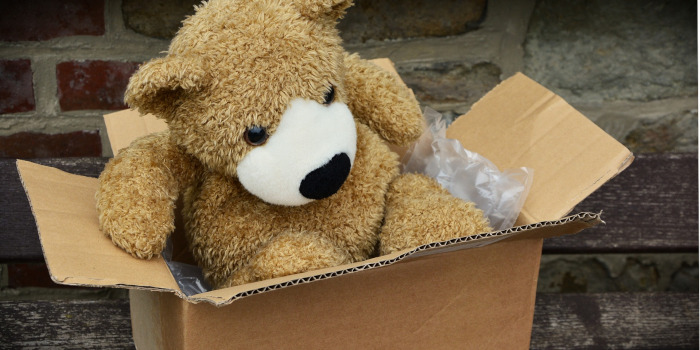 Storebox - your storage next door
With your storage compartment at Storebox, your belongings are stored safely and comfortably. All compartments are video-monitored, insured and equipped with smart sensors, which permanently ensure optimal storage conditions. You can simply book your warehouse online, from home or on the road. Your personal access code will be sent to you, immediately after booking. This gives you 24/7 access to your compartment. Storebox locations are already available, in various cities in Austria and Germany.

In the 15th district of Vienna is the Storebox Reindorfgasse, Reindorfgasse 29, 1150 Wien.
If you have any questions about your storage comparment, just give us a call under 0800 366 64 46, or send an e-mail to service@storebox.at.

We are looking forward to hearing from you!

Your Storebox Team
Fair Prices
Compartments can be booked in various sizes and cost from €36,99 per m²/month, plus flexible insurance packages.
24/7 Access
Your compartment is available immediately after booking and can be accessed around the clock with your personal access code.
Smart & Safe
All Storeboxes are accessible on the ground floor, doubly secured, monitored and insured.
4730


storage compartments
99


Storeboxes europe-wide