Smart storage instead of chaos – Berlin
Chaos at home
The apartment is bursting at the seams - who doesn't know that situation? When we move in, everything looks so empty and tidy and faster than expected, the new apartment is full again. Does a look into the cellar show a similar picture? Everything mixed up? When bicycles, car tires, winter clothes and the old decoration pile up to the edge, it's time to clean up! Keeping things tidy at home is very difficult, if there is not enough space. Above all, it is not easy to structure, sort and store your personal things when there is no storage space available.

Order is very important. Not only for your personal well-being, but also simply to save time. Looking for small things in vain in chaos, takes a lot of time and nerves. Our tip: With a proper spring-cleaning really clean up and muck out. Afterwards store everything in the apartment that has room and store the rest in a selfstorage compartment. In our blog post "Throw it away or rather store it", we give an overview of the advantages and consequences of storing and reusing things, instead of throwing them away.
When cleaning up, don't forget to go to the cellar. Many things from the cellar can also be stored comfortably in a storage compartment. In addition, there are often hidden treasures in the basement.
Unnecessary chaos can also occur in the workplace. An office can create a file chaos quickly. Above all, the legal retention period contributes significantly to this chaos in the office. Certain documents must often be kept for 7 years or longer. A selfstorage compartment is an excellent way to avoid a file chaos. The storage conditions are decisive here. Paper turns yellow quickly and can easy become illegible and therefore unusable due to moisture.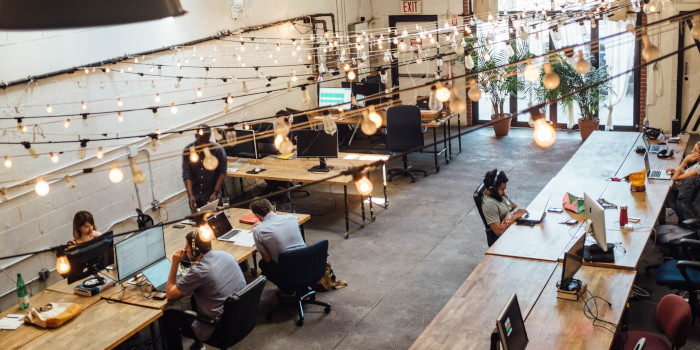 Easy storage with Selfstorage
Selfstorage offers the possibility to keep your things safe and locked, for a short and a long period of time. Selfstorage compartments are dry and heated, so that the stored goods are not damaged during storage. The best thing is, that you can keep your belongings close to you. Compared to rental containers or large logistics centers, on the outskirts of the city, warehouses are usually located in the city center. Another advantage are the different sizes. Compartments are available from 1m². Only as much additional storage space needs to be rented, as is needed.
Storebox – your storage next door
The selfstorage provider Storebox, attaches great importance to the location of the individual warehouses. Storebox currently operates 32 central locations in Austria and Germany. More are opened almost weekly. If Storebox isn't near you yet, there will be a great storage possibility in your neighbourhood soon. A compartment is bookable from one month and can be cancelled monthly - no commitment period. You can also easily book your storage compartment via app (iOS or Android). Storebox offers many more advantages, compared to other selfstorage providers. Here is an overview:
Storebox Berlin
Choose a location that suits you and you will be taken directly to the simple online booking.
If you have any questions about your warehouse in Berlin, just call 0800 366 64 46, write an email to service@storebox.de or visit our yourstorebox.com page, for more information.

We would be happy to hear from you and wish you a lot of fun with tidying up and storing!

Your Storebox-Team
Fair Prices
Compartments can be booked in various sizes and cost from €36,99 per m²/month, plus flexible insurance packages.
24/7 Access
Your compartment is available immediately after booking and can be accessed around the clock with your personal access code.
Smart & Safe
All Storeboxes are accessible on the ground floor, doubly secured, monitored and insured.
5441


storage compartments
104


Storeboxes europe-wide