Storage Box in Berlin
Storage box - what is that?
A storage box primarily has the function of storing goods or objects for a certain period of time. Of course, as everywhere, there are different types and providers. Starting from a classic cardboard box, which can be used as a storage box, up to large logistic warehouses. A box that is placed under the bed at home can also be described as a storage box.

Afterwards we will go into more detail, in the different types of storage boxes and explain the advantages and disadvantages of these.
Types of storage boxes
Storage boxes for home
So-called underbed boxes for the home can be very practical. Simply pack your clothes, dishes or other household articles and put them down. The advantages are clear: they are always available, take up little time and money and are simply practical. In addition to being inexpensive, storage boxes, in sophisticated designs, can also be very decorative. Disadvantages are, above all, the space, which usually limits the home and also the storage volume, because not everything fits into a simple storage box.
Simple carton as storage box
A simple cardboard box has similar characteristics to the storage box. However, cartons are available in a wide variety of forms and finishes. Clothes boxes, for example, contain a clothes rail where clothes can be hung, so that they do not wrinkle during storage. Disadvantages of a carton are, that it cannot be closed 100% airtight and also has a limited volume.
Selfstorage compartment
Selfstorage makes it easy to store your things, that you don't need at home every day. Storage boxes and cartons can also be stored in a selfstorage compartment. An external storage compartment has many advantages. Different sizes allow you to rent only as much storage space as you actually need. From 1m² there are rental warehouses available. Compared to a cellar, an external storage compartment is dry and heated, which is a big advantage for the maintenance of the stored goods. Selfstorage storage boxes are usually located in or near the city, making access to the warehouse easier.
Rental container
Weather-resistant items can easily be accommodated in rental containers. A rather rustic type of storage. Such containers are usually located on the outskirts of the city. If you are looking for a storage location near you that is always available, we recommend selecting a selfstorage compartment more, than a rental container, especially as these are often too large.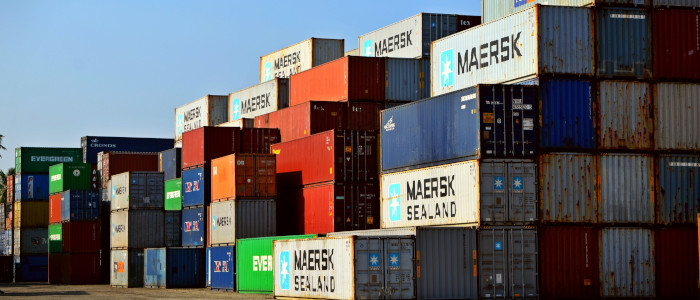 Logistic storage
A logistics warehouse can also be considered as a storage box. Large logistics companies also offer storage for private customers. In a logistics warehouse it is usually dry and heated, just like in a selfstorage compartment. Sensitive goods can also be stored. However, due to their size, such centers, as well as containers, are rather decentralized and often very remote. This means that flexibility does not exist here either.
Storebox – your storage in Berlin
<
p class="lead" align="justify"> Storebox - your storage next door, is the selfstorage provider near you. Storebox offers even more benefits in addition to the selfstorage advantages mentioned above, such as proximity to the city and flexibility. Your storage compartment at Storebox is dry, heated and insured. Smart sensors measure humidity and room temperature, to ensure optimal storage conditions. The booking process takes place online - no appointments, no signing of contracts, no handing over of keys. Immediately after completing the booking you will receive your personal access code. Your storage box is now available 24/7.


5441


storage compartments
104


Storeboxes europe-wide