Selfstorage in Munich
Why Selfstorage?
Selfstorage means storing stuff by yourself in specially built facilities, which are lockable, protected from sight and safe. The trend comes from the US, where it´s been common since the 60s to sublet the garages as storage places. Selfstorage is getting more popular in Germany as well. Although the density of the available storage space per capita is relatively small in Germany (0,006m² per capita in comparison to 0,060m² in the UK), the selfstorage market is growing at around 10% rate per year. The reasons are the rising housing and rental costs as well as the population growth. Around 10,000 people move to Munich per month according to the official statistics – the capital city of Bavaria is a center of various industries, media and is also very popular among students. Munich also considered as the single capital city of Germany and single need obviously more space.
Today Munich is considered as one of the most expensive cities in Germany. The apartment prices are constantly rising, doubling in value in Munich over the last 7 years. Also, the prices in the suburban Munich areas increase, which make the living almost impossible for a lot of people. The real estate experts suggest further densification and construction extensions, to make use of existing space. The outcome: the already scarce storage space decreases even more due to the building of lofts in the attics and renting out the basements. This creates a high demand for the selfstorage in Munich.
Selfstorage offers
There is a pretty wide array of selfstorage offers in Munich: on the one hand there are box-collecting services like Box-Concept, which might be quite expensive and inflexible due to the pickup arrangements, and on the other hand there are regular selfstorage providers such as Sirius Self-Storage, Lager-Land and LagerWelt. These majority of these providers are located on the outskirts or in suburban areas to stay cost-efficient, which means subpar accessibility due to longer travelling times. MyPlace is the biggest player on market with 6 sites in Munich. Although even MyPlace has its locations in the outer districts of Munich. The opening hours are restricted and online booking is not possible. Many providers display weekly prices, which means a total of 13 "months" or debit periods (52/4) in a year. The services may vary as well from provider to provider. We suggest calculating a monthly price for 1 square meter as well as identifying the own storage area demand. The rule is: you´ll need ca. 1 m² for 10 m² living space. We also recommend asking for special prices and rebates, as many selfstorage providers offer special deals at the opening or for new customers, such as 1 month for free.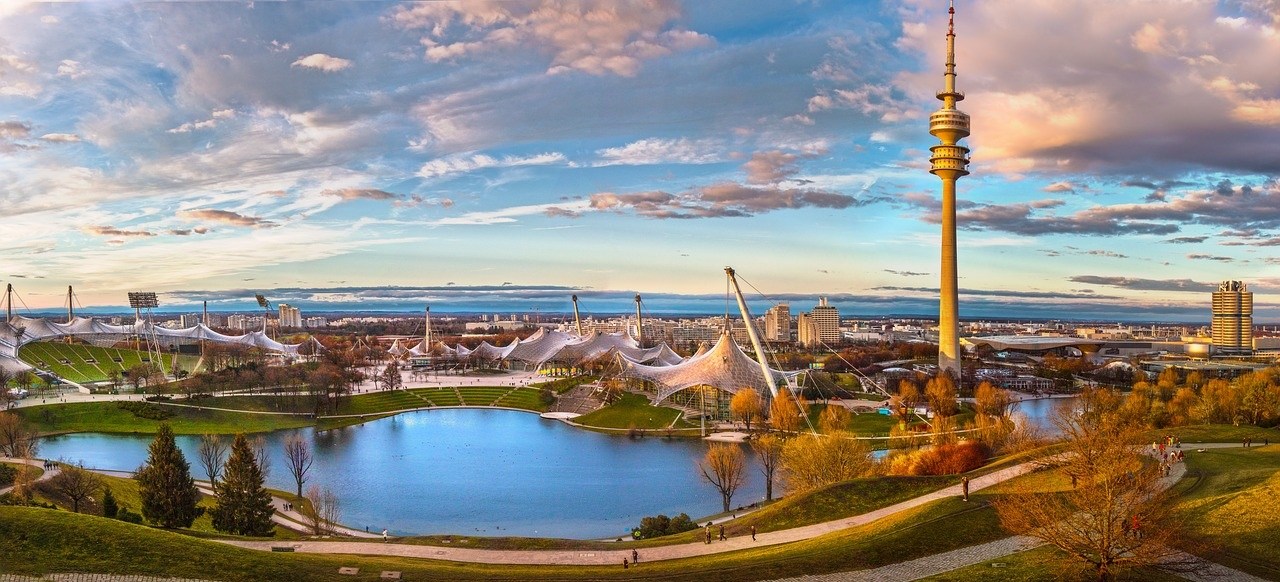 Storebox Munich
Storebox stands for a modern selfstorage with online booking, 24/7 access and useful value-added services. Our locations are situated in central locations in the city. This enables a very good accessibility by public transport and by car. The storeboxes offer a barrier-free, ground level access around the clock with a personal code. Storebox has multiple areas of application, e.g. as an interim storage for storing tyres and skis or as a long-term storage for your furniture and fishing equipment. Thanks to the optimal storing conditions and our smart sensors, which measure the temperature and the humidity in real-time, you can also store sensible items like paintings or decoration without any concerns. The storage compartments are safe, dry and video-monitored. Flexible insurance, optional moving boxes, heavy-duty shelves and a professional transport service complete the Storebox selfstorage experience. Now Storebox is also available in Munich. During our expansion to Germany together with our franchise Partners we will be opening multiple Storeboxes in Munich. Stay tuned and get non-binding information in advance at 0800 366 64 46, service@storebox.de or book your Storebox in under two minutes online at yourstorebox.com.

Your Storebox team.
Fair Prices
Compartments can be booked in various sizes and cost from €36,99 per m²/month, plus flexible insurance packages.
24/7 Access
Your compartment is available immediately after booking and can be accessed around the clock with your personal access code.
Smart & Safe
All Storeboxes are accessible on the ground floor, doubly secured, monitored and insured.
5441


storage compartments
104


Storeboxes europe-wide