Selfstorage in the 17th district of Vienna – Hernals
Hernals - a leisure paradise with tradition
The name Hernals comes from the "Lords of the Als". The Als is the second longest Wienwaldbach and flows underground, through the 17th district of Vienna - Hernals. In former times, Hernals was mainly known for Vienna's first horse tramway, as well as for the noble summer resort, for the wealthy population. Today the horse tramway has been replaced by a faster tram, but the 17th district is still considered a leisure paradise.

The 22 city parks with 21 playgrounds provide pure relaxation. Hernals is not only home to Vienna's oldest indoor swimming pool, the Jörgerbad, which celebrated its 100th anniversary in 2014, but also the first open-air ice rink, the Engelmann artificial ice rink. Vienna's oldest recorded football field, the sports club field, is also located in the 17th district. Seven mountains and two large sport facilities afford the sporty balance. Summer and winter, the 17th district offers leisure activities at the highest level, with an old Viennese tradition.
Storage of leisure equipment
With so many ways to spend your free time, you need a lot of equipment , especially if you have several hobbies. Starting with sportswear, running shoes and training mats, which can be stored at home. However, mountain equipment, tents, ice skates or skis often end up in the dusty cellar, or stand somewhere in the apartment, where they have no place. Motorcycles and bicycles should also be parked protected during the winter, so as not to wear out, through the months when they are not in use. Also, garden furniture, decoration and winter as well as summer tires, should be stored properly, during the low season. But how?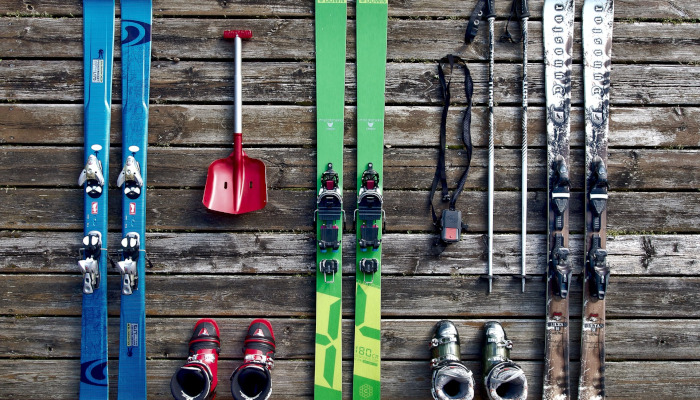 Selfstorage
Selfstorage brings order back into your life. You don't have a cellar, or it is just too small? Is your storeroom completely overcrowded? Make room and clarity in your everyday life again. Selfstorage gives you the opportunity to store your favorite items conveniently and safely, for a short or a longer period. A rented warehouse can also be very helpful, as an interim storage facility, in the event of a relocation, a home exchange or an interim rent. Rent a storage compartment near you and the cleaning can begin.
Storebox
Storebox - your storage next door, already has several inner-city locations in various cities, in Austria and Germany. The Storebox Hernalser Hauptstraße, Hernalser Hauptstraße 17, 1170 Vienna is located in the 17th district in Hernals.
Storebox has storage compartments between 1 and 20m². All compartments are insured, video monitored and equipped with smart sensors. They measure humidity and temperature to ensure perfect storage conditions. You can track the values with your smartphone, in real time. The booking process is digitalized and very simple. Immediately after completing the booking, you will receive your personal access code, so that your warehouse can now be used 24/7. A compartment is available from 7€/m² per week.

No additional appointments such as visits, handing over keys, signing contracts etc. At Storebox you can book online in two minutes and start storage immediately!

We hope you enjoy tidying up and storing in your storage compartment in the 17th district of Hernals!

Your Storebox Team
Fair Prices
Compartments can be booked in various sizes and cost from €36,99 per m²/month, plus flexible insurance packages.
24/7 Access
Your compartment is available immediately after booking and can be accessed around the clock with your personal access code.
Smart & Safe
All Storeboxes are accessible on the ground floor, doubly secured, monitored and insured.
5017


storage compartments
98


Storeboxes europe-wide