Store surfboards, ski equipment and bicycles safely during the week
Where should you put your touring skis and surfboard during the week?
Hard work during the week and playing sports and relax in nature at the weekend - wonderful. Many people, mainly in urban areas, are increasingly looking for the power of nature in their leisure time, in order to escape from everyday life. Those who have already spent some time in the city jungle can probably understand this desire for peace and nature very well.

As a passionate athlete, whether hobby or professional, a lot of equipment accumulates over the time. This often results in a lack of storage space at home, especially in urban areas where the place is limited. Skis, bicycles or surfboards, for example, require a lot of space and also force for proper storage. This is usually not possible in normal cellars or attics. Cellars are often damp and musty, which means that bicycle chains can rust more easily, leading to unnecessary wear out and tear of sports equipment.

In this article, we provide tips on storing sports equipment and suggest a suitable alternative to expand your space - a selfstorage compartment. Afterwards we introduce the Selfstorage system of the 21st century and show what the supplier Storebox can do in this field. Have fun reading!
Surfing – a sport for water enthusiasts
Surf-riding in the ocean, windsurfing at the lake or kitesurfing in the Mediterranean - surfing is a sport that is gaining more and more popularity. In order to practice extreme sports, however, one does not necessarily have to make a long journey to the sea. Numerous artificially created indoor and outdoor waves make it possible to get the feeling of the wave in the cities as well.

In order to maintain the surfboard perfectly, the following five tips should be considered:
Avoid unnecessary heat - do not leave the board in the blazing sun for too long, it is best to put it in a board bag immediately after use.


Cleaning - always remove as much sand and salt as possible from the board to prevent scratches during transport.


Allow to dry before packing - let the board to dry before it enters the board bag so that the zippers of the bag do not begin to rust due to moisture.


Repair damages - if your surfboard is accidentally damaged, it should be repaired quickly to prevent water from entering the inside of the board body.


Storage of the surfboard - during the winter the surfboard should be stored safely and dry in a heated storage room. Moisture and sub-zero temperatures should be avoided at all costs.
Ski storage – tips and tricks
Now to the winter sports enthusiasts. Also, when storing your beloved ski equipment, you should pay attention to some points. No matter if regular skis, children's skis, alpine skis and everything that belongs to skiing, such as ski suits, poles, ski boots, gloves, etc., should be stowed safely and dry over the summer period. Please note:
Proper care - before storage, the skis as well as the bindings should be cleaned and dried. Binding spray then protects against oxidation and corrosion.


Grind rusty edges - Rusty edges should be grinded after the season to prevent the rust from spreading.


Wax the running surface - the running surface of the skis as well as the edges should be covered with a layer of wax to protect the ski from rust.


Skis and snowboards require a dry storage room with the less possible temperature fluctuations.


Ski boots and other equipment such as helmets, protectors, clothing etc. should also be cleaned of sweat and other dirt before the summer break and disinfected if necessary.

Safe storage of bicycles and racing bikes – selfstorage
Cycling is much more popular than the other sports mentioned above. In addition to its sporting use, the bicycle is an important means of transport in cities, especially in summer. As a rule, bicycles are not cheap sports equipment and therefore require proper care. Since cycling is very dangerous in winter, the bicycle should be stowed safely and properly during this time of the year. Particular attention should be paid to sensitive racing bikes. In the following we show the four most important tips for the care and storage of bicycles:
Fix the disc brakes - otherwise the air may be redistributed.


Check the air pressure - for mountain bikes approx. 1 bar, for racing bikes approx. 2 bar


Clean the bike - to protect it from oxidation and damage during storage.


Choose the right storage location – to avoid wear, tear and other damage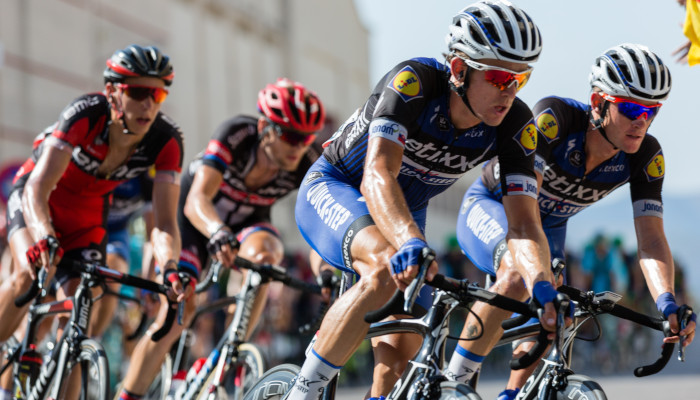 Storebox – the selfstorage provider for your sports equipment
The smart selfstorage provider Storebox is a Viennese start-up with many locations in German-speaking countries. Storebox will bring the storage to your home. The focus is not on large warehouses on the outskirts, but on many smaller locations in the city centre and in residential areas. A Storebox storage compartment is therefore an excellent practical addition to your living space. Compared to a dusty attic or a musty cellar, Storebox meets many quality criteria that are essential for your sports equipment.

All locations are video monitored, insured and locked to guarantee maximum security. Smart sensors measure room temperature and humidity in real time to ensure optimal storage conditions at all times. The values of the sensors can be checked at any time with the smartphone. Compartments are available from one square metre upwards. Therefore, only as much additional space has to be rented as is actually needed.

The booking of a compartment is also very simple. In less than two minutes, a storage room can be selected and booked online or via app (iOS or Android) at the location of your choice, in the required size. There is no mandatory commitment period - a storage compartment can also be rented for just one month. Immediately after completing the online booking, you will receive a four-digit access code. The warehouse is now available 24 hours a day, 7 days a week.

We hope we were able to help you find a suitable place to store all your sports equipment If you have any further questions, just contact us!

We are looking forward to hearing from you and wish you a lot of fun storing!

Your Storebox-Team
Fair Prices
Compartments can be booked in various sizes and cost from €36,99 per m²/month, plus flexible insurance packages.
24/7 Access
Your compartment is available immediately after booking and can be accessed around the clock with your personal access code.
Smart & Safe
All Storeboxes are accessible on the ground floor, doubly secured, monitored and insured.
5441


storage compartments
104


Storeboxes europe-wide