Rent warehouse in Wieden – 4th district of Vienna
On the Wieden - a little green, a lot going on
With only 10% green area, which consists of 100% parks and meadows, the 4th district is a typical inner district. No agriculture, forests or recreational areas but rather a lot of traffic, work and living space characterize the Wieden. There's always something going on in the fourth district. With the numerous bars and coffeeshops, many events and the daily hustle at the beautiful Karlsplatz it never gets boring. The approximately 260.000 guests per year confirm Wieden's popularity. With about 18.500 inhabitants/km² Wieden ranks 6th in the most densely populated districts of Vienna. Also, the 4th district is among the top 10 of Vienna's most expensive districts.

Many citizens, a lot of work space, expensive rents -> little space! To be able to afford an office or an apartment on the Wieden, space often has to be dispensed with. Apartments are designed smaller, underground garages are built in new buildings, instead of cellars and attics are converted into expensive apartments. Storage space receives little attention during planning but is becoming increasingly important, due to modern lifestyles.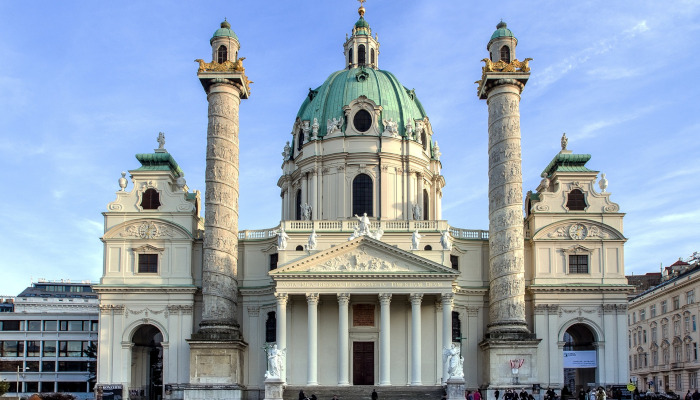 Renting warehouses instead of space problems
Order is not only important at home, a clean environment at the workplace also ensures more concentration and a better overview. If there is not enough storage space, a rental warehouse is an optimal alternative. Rent a storage compartment near you and off you go.

There are many differences in prices, location, security and storage conditions among selfstorage providers. Lockable containers on the outskirts of the city are often refer to themselves as selfstorage. But a safer storage compartment near your apartment or workplace would be more pleasant, right?
Storebox – Warehouse rental made easy
Storebox offers a warehouse near you, with many inner-city locations in Austria and Germany. Renting a storage space is very easy. A completely digital booking process makes it possible to book a storage compartment online or via app, in only two minutes. Compartments are also available for one month only. All storage boxes are video monitored and your contents are insured. Smart sensors measure humidity and temperature to ensure optimal storage conditions. With your personal access code, you have 24/7 access to your warehouse. Additional features such as environmentally friendly storage boxes, heavy-duty shelving and a transport service are also available.

There are already 2 Storebox locations in the 4th district - Wieden:
Useful links around the 4th district
We hope we could help you find a storage in the 4th district - Wieden! If you have any questions, just contact us at 0800 366 64 46, send an email to service@storebox.at or visit our yourstorebox.com site.

Your Storebox-Team
Fair Prices
Compartments can be booked in various sizes and cost from €36,99 per m²/month, plus flexible insurance packages.
24/7 Access
Your compartment is available immediately after booking and can be accessed around the clock with your personal access code.
Smart & Safe
All Storeboxes are accessible on the ground floor, doubly secured, monitored and insured.
5017


storage compartments
98


Storeboxes europe-wide