Rent a storage room in west Berlin - Wilmersdorf, Steglitz
Rent a warehouse in Wilmersdorf
Until the merger with Charlottenburg in 2001, Wilmersdorf was an independent district in western Berlin. Today Wilmersdorf is an area in the Berlin district Charlottenburg-Wilmersdorf. In comparison to other regions, where things are often loud and wild, Charlottenburg-Wilmersdorf is more likely to have quieter tones. It's all a little more set, elegant and stylish. During a ramble through the district one comes across magnificent buildings in the side streets of the Kurfürstendamm and in the Grunewald, as well as sporadically modern architecture. The Kurfürstendamm is certainly the heart of the City West and with the opening of the Bikini House a whole new flair hits into this area.

In the entire district of Charlottenburg-Wilmersdorf are only about 5.000 inhabitants per km². In the district of Wilmersdorf, however, are about 14.000 inhabitants/km². This high population density is mainly due to the popular districts and urban quarters. The transport connections also leave nothing to be desired.

A high population density and rising real estate prices bring with them one thing in particular: a growing shortage of space! Rents become more expensive, apartments become smaller and the space, therefore, becomes narrower. The problem, however, is that people do not have less property as a result. So, where should all the personal stuff go? An external rental warehouse is the most efficient option. Simply rent a storage room in the size you need and store all the things which you do not use in everyday life.

A similar scenario can be observed in the Berlin district of Steglitz.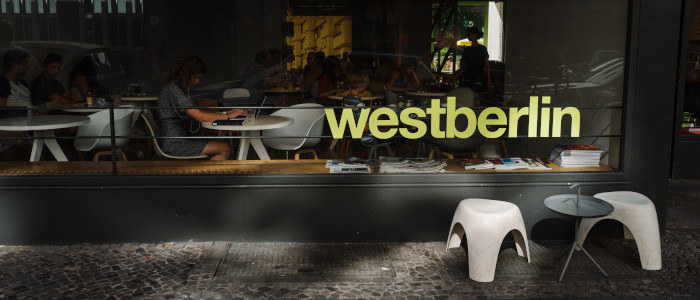 Selfstorage in west Berlin - Steglitz
The Berlin district Steglitz is also located in the western side of Berlin and is part of the sixth Berlin administrative district Steglitz-Zehlendorf. Like Wilmersdorf, Steglitz is a traditional, bourgeois district with numerous residential areas. The famous Steglitzer Schloßstraße forms the core of the district. It is the second largest shopping street in the capital and therefore a central location in the southwest of Berlin.

Currently, Steglitz already accommodates more than 75.000 people and has a population density of approx. 11.000 inhabitants/km². This is also very much if one considers that in the administrative district Steglitz-Zehlendorf on average only about 3.000 inhabitants live per km². In order to relieve the burden on the inhabitants and create more space, selfstorage storage rooms are ideally suited.

In the following we give an overview of what you can store in such a storage compartment and what advantages the selfstorage provider Storebox has to offer.
Why rent a storage room?
An external storage room is a very practical living space extension. Practically everything can be stored in a rental warehouse. Here are a few examples of what can be actually stored:
Winter, summer and children's clothing – best packed airtight
Car accessories - tires, spare parts, interior equipment, etc.
Sports equipment - skis and snowboards, fishing, bicycles, etc.
Building materials – tools, building fabrics, etc.
Furniture and decoration - during a move for example
Files and documents requiring retention
Goods from an online shop and flea market goods
Carnival costumes during the off-season
Books and wine
And much more...
All these things can be easily and safely stored in a warehouse. Above all, sensitive files and documents are better stored in a dry and heated storage room than in a damp, musty cellar. The selfstorage provider Storebox meets all the necessary criteria for such a secure storage location.
More information about file storage in Germany (legal notes, storage obligations, etc.) can be found on the page: File storage Germany.
Storebox – the selfstorage provider in west Berlin
The smart selfstorage provider Storebox is now also coming to the western part of Berlin. With central locations, Storebox operates storage facilities near you. All locations are video-monitored and equipped with sensors. They measure room temperature and humidity in real time to ensure optimum storage conditions at all times.

Booking a compartment is also very easy. Select a storage room in the appropriate size online or via app (iOS or Android) at the location of your choice and off you go. Afterwards select the insurance limit and the term (12 months, 6 months or terminable monthly). If necessary, add additional features (environmentally friendly storage boxes or heavy-duty shelving) and complete the booking. Immediately afterwards you will receive your personal 4-digit access code. This will give you 24/7 access to your compartment with immediate effect. So, you can store from now on around the clock.
Selfstorage Locations
If you have any more questions about your warehouse in west Berlin, then simply contact us. We will be happy to advise you by phone 0800 366 64 46 or via e-mail service@storebox.de beraten wir dich sehr gerne.

We hope we could have helped you with this contribution and look forward to hearing from you!

Your Storebox-Team Berlin
Fair Prices
Compartments can be booked in various sizes and cost from €36,99 per m²/month, plus flexible insurance packages.
24/7 Access
Your compartment is available immediately after booking and can be accessed around the clock with your personal access code.
Smart & Safe
All Storeboxes are accessible on the ground floor, doubly secured, monitored and insured.
5017


storage compartments
98


Storeboxes europe-wide