Rent a warehouse in Germany – Berlin
Why should you rent a warehouse?
Endless space availability has long been a thing of the past. Especially in a city like Berlin, a lack of space for many people, in private but also in professional life, is part of everyday life. Although densely populated, up-and-coming cities are covered with housing projects to generate living space. It is designed to be smaller. Due to high construction costs, cellars are dispensed out, and attics are converted into expensive luxury properties. Small apartments often do not have a storage room or garage. But where to put the things, that are not needed around the clock in the apartment, and only waste space?

A storage room can be very helpful. A storage compartment can easily enlarge your living space. Instead of moving into a larger apartment with extra space, where the things you don't need are also standing around in the interior again, simply rent a warehouse and store them.

Keeping order suddenly becomes very easy. Because you can store just about everything. From bicycles, car tires, skis and other sports equipment, to household articles or decoration. A storage room is also very practical for temporary storage during a relocation or a stay abroad.
Advantages of an external storage room
An advantage of an external storage compartment is, that only the additional space, which is required, needs to be rented. Compared to a larger apartment, where one more room may be available, which is of course also reflected in the costs. Storage space is available from 1m².


Another advantage over a dusty, damp cellar is, that your personal belongings are safely stowed away. Your contents are insured and locked, in a dry storage room.


For a move or a stay abroad, the advantage of a storage room is, that personal belongings do not have to be handed in, due to a lack of space. Because due to no suitable storage possibility things sell, is pity and unnecessary.


As well for companies a warehouse is the perfect alternative to file chaos in the office. The obligation to store documents can quickly lead to overcrowded filing cabinets and disorder. Although especially at the workplace, order contributes significantly to work performance. Because if you don't even know where to start and don't find anything because of chaos, this leads not only to delays but also to excessive demands on the employees.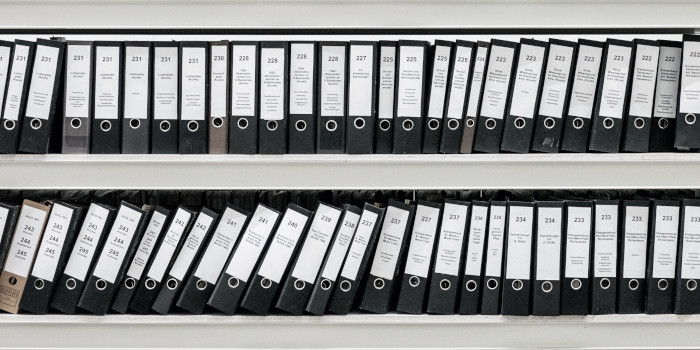 Storebox – Selfstorage in Berlin
Storebox brings the rental warehouse to your home. With downtown locations in Austria and Germany, Storebox brings selfstorage to your neighborhood. Your Storebox storage compartment is easily accessible by car or public transport. The entire booking is made online, via our website, or via app (iOS or Android). After completion of the booking, you will receive your personal access code. It gives you 24/7 access to your compartment. No time-consuming visits, no appointments for handing over keys and no dependence on opening hours.
Advantages of Storebox over other selfstorage providers
Contact Information - Storebox Berlin
There are already three Storebox locations in Berlin. We are constantly building new locations. If we're not near you yet, we'll come soon. If you have any questions about your storage space, simply contact us at 0800 366 64 46, send an e-mail to service@storebox.de, visit our website or simply fill out the contact form below.
We are looking forward to your message!

Your Storebox-Team
Fair Prices
Compartments can be booked in various sizes and cost from €36,99 per m²/month, plus flexible insurance packages.
24/7 Access
Your compartment is available immediately after booking and can be accessed around the clock with your personal access code.
Smart & Safe
All Storeboxes are accessible on the ground floor, barrier-free, doubly secured, monitored and insured.
3657


storage compartments
84


Storeboxes europe-wide