Rent a storeroom in the 10th district of Vienna - Favoriten
The new Favoriten
Favoriten – a district with an enormous amount of prejudices. Some can't be denied, but not everything that is told about the 10th district is true. You cannot deny the countless kebab stands, which really stand at every corner, the terrible tram number 6, which does not bring a pleasant ride and arguments, which unfortunately often occur. However, these are already the only myths that are true about Favoriten.

The 10th district of Vienna has more to offer than you think. In addition to the legendary Tichy Ice Salon, which is well known far beyond the borders of Favoriten, the green areas with a total of almost 1.500 hectares, are also an amazing experience. The Böhmische Prater or the Wienberg Teich for example, are ideal for relaxing after a hectic day in the city. A hip district is currently developing around the new central station. Urban coffees with coworking space and the modern Erste Campus bring new impetus to Favoriten.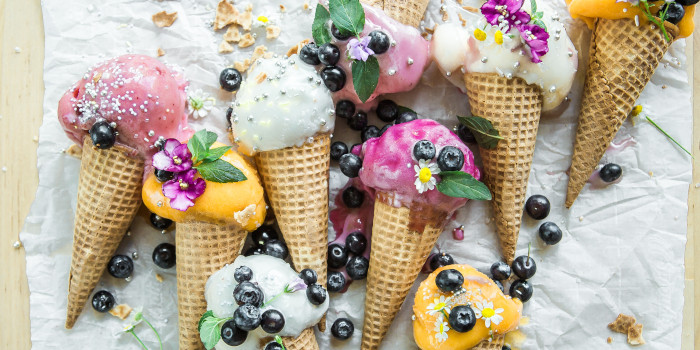 Population development in the 10th district
With almost 200.000 inhabitants, the 10th district is Vienna's most populous district. More than 10% of all Viennese citizens live in Favoriten. And the trend is rising. Between 1960 and 2011, when many other districts lost inhabitants, the population increased by 32% in the 10th district. More births than deaths are counted in Favoriten. A positive trend of a nation.

Where many people live, and many new ones are added, more space is needed. Despite the population expansion, the district will of course not become larger. How can space be created without taking up a larger apartment?

Selfstorage is the simple space extension for your home. Rent a storage compartment near you, outsource unnecessary things and already more order is at home. Selfstorage is not only practical, but also cheap. While with a larger apartment you might have unused space, you only rent your storage compartment as large as you actually need it.
The required storage space is usually overestimated. For 10m² of living space, you only need 1m² of storage space.
Storebox – Lagerraum mieten leicht gemacht
Storebox – your storage next door is the smart selfstorage solution near you. With several central locations in Austria and Germany, Storebox offers storage compartments in different sizes. All storerooms are video-monitored and insured. Smart sensors measure humidity and temperature, to ensure optimal sotrage conditions. Your personal access code allows you, to access your warehouse 24 hours a day, 7 days a week.

There are already 2 Storebox locations in Favoriten:
We hope we could help with the search for a storage room in the 10th district - Favoriten and wish you lots of fun with cleaning up and storing!

Your Storebox-Team
Fair Prices
Compartments can be booked in various sizes and cost from €36,99 per m²/month, plus flexible insurance packages.
24/7 Access
Your compartment is available immediately after booking and can be accessed around the clock with your personal access code.
Smart & Safe
All Storeboxes are accessible on the ground floor, doubly secured, monitored and insured.
5017


storage compartments
98


Storeboxes europe-wide