Rent a storeroom near you in Berlin
Why renting a storeroom?
Lack of space is a problem that no aspiring city is spared. So, it is also a recurring theme in Berlin. People are growing, but the place remains the same. Living space is designed smaller, to accommodate more people. At the same time, property prices are rising, especially in central locations. Space must inevitably be saved.

However, our modern lifestyle brings more and more possessions with it. Consumer society and a space problem may contradict each other, but this bottleneck can be solved. Rent an external storeroom and the issue is solved. Decentralized storage possibilities in urban areas, offer the possibility to store in your neighborhood. A storage compartment is not only inexpensive, but also very practical. Selfstorage compartments are available from 1m² and from 7€/m² per week!

This is followed by a guide to help you finding the right compartment.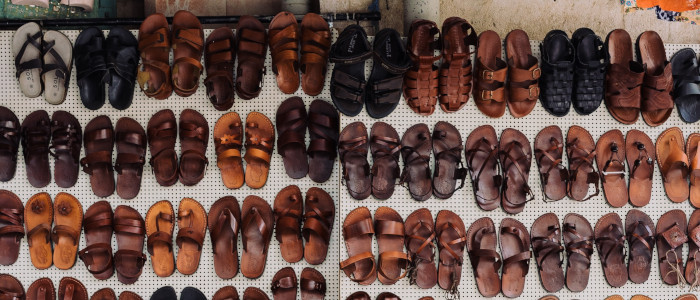 How to rent a storeroom?
Here we give an overview of how to proceed, to identify the optimal storage location for you. The first step is to determine what has no more space at home and how many square meters are necessary. In most cases, the space requirement is smaller than expected. We will be happy to advise you with this topic.

You should also think about how long a storeroom is needed. Different providers offer different time models, thus also different prices. When choosing a selfstorage provider, a price-performance comparison should be made, and the storage conditions should also be compared. Here are our tips:
1. What needs to be outsourced?
We recommend, possibly during a spring cleaning, to tidy up and clean out the apartment, to determine whether an external storeroom is needed at all, or whether everything can be stored at home.

In principle, you can outsource just about anything. Starting with sports equipment, furniture, bicycles and decoration, for private customers for example, but also files and documents, as well as company garden furniture, can easily be stored in a storage compartment.
2. how much storage space do I need?
Basically the 10:1 rule applies. For 10m² living space only 1m² storage space is needed. Bulky furniture that can only be dismantled to a limited extent or not at all, such as a bed, requires more space. It should not be forgotten that stacking is also possible in the height. Removal boxes, storage boxes and europallets can be easily stacked. A bicycle, for example, can also be hung up to save space.
3. How long do I need a storeroom?
As an interim storage facility, a warehouse is ideal for a relocation. Even during a stay abroad, where your own apartment is sublet, a storeroom can help to store personal belongings at short notice. For a longer period, a storage compartment is an alternative to a cellar. Things like car tires or decoration are simply outsourced over the season. Recreational equipment, such as skis or fishing, can also be stored comfortably and safely.
4. Providers in Berlin
However, the question is - where do I store? There are already several selfstorage providers in Berlin. Prices and services are often very different and nontransparent. The storage conditions are decisive. Weather-resistant objects can easily be stored in rental containers, on the outskirts of the city. Sensitive files and documents require a dry and heated storage room, as paper turns yellow very quickly and absorbs moisture, making it completely unusable. Furniture, bicycles and clothing also need a dry, warm storeroom in order not to get moist or moldy.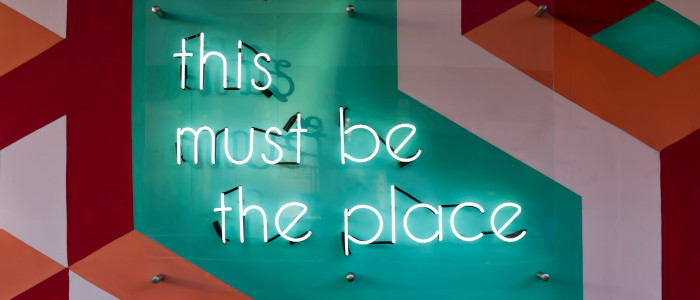 Storebox – your storage next door in Berlin
Storebox is the selfstorage provider near you. Storebox operates downtown locations in Austria and Germany, bringing the warehouse into your neighborhood. All compartments are dry, heated and equipped with smart sensors. They measure humidity and room temperature in real time, to ensure optimal storage conditions. The entire booking process is digitalized - no time-consuming appointments, no handing over of keys and no signing of contracts. Compartments are available between 1 and 20m².
You can also book comfortably via App (iOS or Android). Additional features such as heavy-duty shelving and environmentally friendly storage boxes are also available.
If you have any questions about your storage compartment in Berlin, simply contact us under 0800 366 64 46, write an e-mail to service@storebox.de or fill out the contact form below, to get in touch with us directly.

We are looking forward to hearing from you and wish you a lot of fun in your new storeroom!

Your Storebox Team
Fair Prices
Compartments can be booked in various sizes and cost from €36,99 per m²/month, plus flexible insurance packages.
24/7 Access
Your compartment is available immediately after booking and can be accessed around the clock with your personal access code.
Smart & Safe
All Storeboxes are accessible on the ground floor, doubly secured, monitored and insured.
5441


storage compartments
104


Storeboxes europe-wide