Rent a storage room in Marienfelde - Berlin
A walk through Marienfelde
The main attraction in the Tempelhof-Schöneberg district of Marienfelde is undoubtedly the Marienfelde Refugee center Museum. There is no comparable museum in Germany, that deals with the subject of refugees from the former GDR, in this size. Admission is free. After the memorial and the Marienfelder Alle, you can already reach the municipal library, where the Marienfelder sports field follows. You can take a walk along the Alt-Marienfelde road, away from the hustle and bustle of the city and asphalt roads. Green spaces, bare trees and cobblestone pavement in a cosy and creepy atmosphere, characterize the picture of the street Alt-Marienfelde.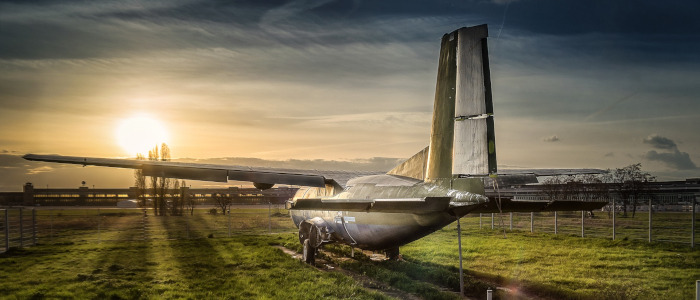 Living in Marienfelde
In the 7th Berlin administrative district Tempelhof-Schöneberg, there is almost a village atmosphere. Marienfelde is also an insider tip among Berliners. A haven of peace in the pulsating metropolis and yet not off the mark. It takes 15 minutes by train to come to the Friedrichstraße, which is in the middle of the city center. Green parks, churches and simply the tranquility, make Marienfelde a place of deceleration and thus also a popular residential area, for the citizens of Berlin.

Until 1800 Marienfelde was a place with less than 200 inhabitants. With the opening of the Marienfeld railway station in 1875, urban development also began. Today Marienfelde has about 32.000 inhabitants. The increasing popularity can quickly lead to a lack of space, among the residents.
Storage space instead of lack of space
Order and space essentially influence the well-being. Home should be a retreat to relax, not a chaos shack. A selfstorage compartment is ideal for creating space, within your own four walls. In addition, an external storage room is inexpensive and very practical in the long term.

You can store just about everything. Starting with household articles after spring cleaning, bicycles and car tires over the winter, but also decoration of the different seasons, can be stowed away comfortably, in the own compartment. As an interim storage area, a warehouse is particularly suitable for a relocation or at a time, when you are abroad and sublet your apartment. A selfstorage room is the better alternative to a damp cellar or dusty attic.
Storebox Marienfelder Allee
Storebox - your storage next door, is the selfstorage provider near you. Because if you're gonna outsource personal stuff, then it should be in the neighborhood. With inner-city locations in Austria and Germany, Storebox brings the storage room to your home.

Your storage compartment at Storebox is,
easily accessible by public transport
24/7, open around the clock
covered by video
insured
equipped with smart sensors, that measure humidity and room temperature
dry and heated
monthly cancelable - no commitment required
bookable online - no appointment, no handing over of keys, no signing of contract
available immediately after the completion of the booking
In Berlin Tempelhof-Schöneberg there is a Storebox in the district Marienfelde. The Storebox Marienfelde is in the Marienfelder Allee 63, 12277 Berlin.
5441


storage compartments
104


Storeboxes europe-wide