Comfortably rent a storage in the state capital Mainz
Mainz – The joie de vivre on the Rhine
The state capital of Rhineland-Palatinate has a lot to offer for its tourists. The 2.000-year-old culture characterizes the cityscape and makes Mainz particularly historic. Mainz is also called the wine capital, because it leaves nothing to be desired in culinary terms. A visit to Mainz is definitely worthwhile, here are the highlights at a glance:
Cathedral St. Martin - the Mainz landmark
The Old Town of Mainz – winding alleys and historic buildings
St. Stephan, Chagallwindow - the famous windows of Marc Chagall
The banks of the Rhine - Walk along the Rhine promenade
Wine & wine festivals – from the vine to the glass
Gutenberg-Museum - The origin of letterpress printing
Neustadt - the hip part of Mainz
Shrovetide – The "Fifth Season"
Nightlife in Mainz - Celebrate until dawn
Mainz in winter - enjoy romantic winter time
Population development of Mainz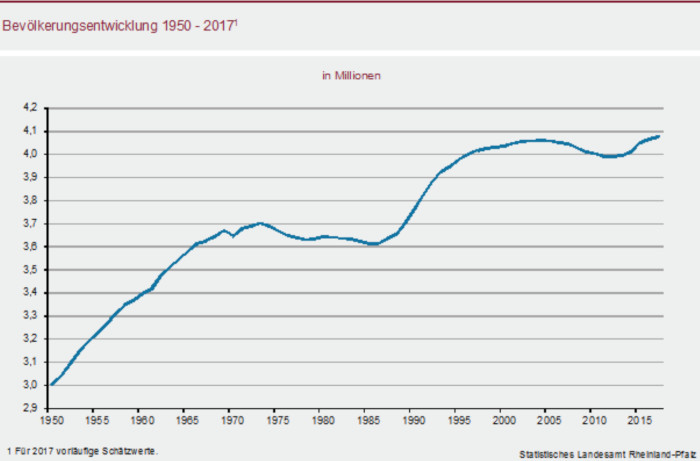 Reference: Statistik.rlp.de

As you can see in the upper graph, Mainz is not only attractive for tourists, but is also becoming more and more popular as a place to live. Within 20 years the population has increased by 15%. More than 220.000 Mainz residents are expected by 2030. In addition to problems with the development of infrastructure, lack of space is also an issue that gains importance as population density increases. In order to create more space for citizens, rental warehouses are ideally suited to easily and safely expand personal living space.
Why renting a storage in Mainz?
A warehouse is in many ways a very practical addition to the general living space. As can be clearly seen in the graph above, the state capital of Mainz is not spared out to the influx and rising population growth. Due to the increasing density of population in the cities, there is often a lack of space. New housing projects are generally designed to be smaller and more efficient, in order to accommodate more households. Due to high construction costs, cellars will usually be renounced.

An external storage room is the optimal extension of the living space. In the long run, a rental warehouse can be used for sports equipment, seasonal decoration, children's clothing, car tires, bicycles, etc. But even temporarily, a storage location can make certain situations, such as a relocation or a stay abroad, much easier.

To bring order back into one's own four walls, a storage place also helps. Relaxed cleaning out and clearing out and all things that are not used in everyday life, comfortably and safely, in the vicinity.

For personal items, the quality of the storage plays a decisive role. It should be secure, insured, heated, central, easy to book and available at all times. The Selfstorage provider Storebox fulfils exactly these requirements..
Storebox – rent a storage easy in Mainz
Storebox offers the storage of the 21st century. With smart compartments in urban spaces, Storebox is now expanding to Mainz. The franchise-system of the Viennese start-up makes it possible to expand the range of storage locations throughout Germany. With high quality storage compartments, Storebox will soon be near you!

All locations are video-monitored, insured and equipped with smart sensors. They measure room temperature and humidity in real time to ensure permanently optimal storage conditions. Special emphasis is also placed on flexibility. Booking a compartment only takes a few minutes and can be done relaxed via the website. All you have to do is decide on a suitable compartment size at the selected location and the desired storage period. Immediately after completion of the booking, the warehouse is available around the clock, i.e. 24/7, with a 4-digit access code and storage can begin immediately.
If you have any questions about your rental storage in Mainz, just contact us at 0800 366 64 46, send an e-mail to service@storebox.de or fill out the contact form below.

We look forward to hearing from you and wish you lots of fun with clearing out and storing in Mainz!

Your Storebox Team
Fair Prices
Compartments can be booked in various sizes and cost from €36,99 per m²/month, plus flexible insurance packages.
24/7 Access
Your compartment is available immediately after booking and can be accessed around the clock with your personal access code.
Smart & Safe
All Storeboxes are accessible on the ground floor, doubly secured, monitored and insured.
5017


storage compartments
98


Storeboxes europe-wide