My storage for furniture in a rental warehouse – Munich
Why store furniture in a rental warehouse?
In many life situations a storage for furniture is very practical. During a relocation, example, not all furniture can always be moved immediately. They can easily and uncomplicatedly be stored in a rental warehouse, in the meanwhile. An external storage room during a stay abroad also serves as an interim storage facility. Should your own apartment be sublet or abandoned, private equipment and other things can be stored comfortably and safely in a warehouse for the duration of your stay abroad. An external warehouse can also create a lot of space in the long term as a cellar replacement or extension of living space.

Furniture is a delicate item and should not be stored in damp garages or dusty cellars. In addition, no furniture should be left outdoors due to weather conditions.
My storage for furniture – store correctly
When storing pieces of furniture, a few essential things should be taken into account. These five steps help to keep the overview and to store as efficiently as possible.
Sort out: The first step was to determine which furniture and furnishings should be stored at all and which should end up on the bulky waste anyway. This also saves money, as less storage space is required after sorting.


Select compartment size: Most furniture can be dismantled or stacked. Often there is less need for storage space than originally planned. As a rule of thumb, only 1m² of storage space is needed to store 10m² of living space.


Packing: Wooden furniture should be oiled before long-term storage in order to obtain an additional protective layer. Sensitive upholstered furniture such as sofas or mattresses, for example, are best stored in a protective film or in a blanket. Small items, such as decoration or crockery, should be stored in a sturdy, well-sealed box.


Transport: Particular attention must be paid to storage in the delivery vehicle. The furniture and crates must be properly secured so that everything does not break in the event of an accident or heavy braking. The load should also be arranged in the correct order that no chaos will arise while unpacking.


Put in storage: Now, the storage can begin. In the storage compartment itself, it is important that all items are ready to hand when needed, so that the entire warehouse does not have to be cleared out for one thing. All cartons should also be labelled in order to keep an overview.
My storage in Munich
Some criteria should also be considered when choosing a storage location. In Munich there are various selfstorage providers, warehouse logistics companies but also rental containers on the outskirts of the city. For the storage of furniture and other interior objects, the room temperature should be even, and the humidity dry to avoid mould and other damage. Also, the availability as well as the location of the warehouse plays a decisive role if you want to access your belongings regularly Storebox offers all the prerequisites for the perfect furniture storage in Munich.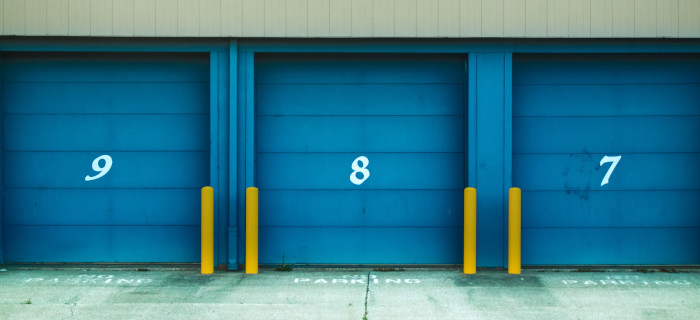 Storebox – your storage next door in Munich
Storebox is the selfstorage provider of the 21st century. With smart locations in urban space, Storebox brings the warehouse to your neighborhood.

Storebox Munich:
All sites are video monitored and the content is insurable up to 10.000€. Smart sensors measure humidity and room temperature in real time, in all compartments to ensure optimal storage conditions for your furniture. The values of the sensors can be checked on the smartphone at any time. The booking of a storage compartment is very easy and fast. In less than two minutes you can book your compartment online or via app (iOS or Android). Immediately after successful completion, your warehouse is available 24 hours a day, 7 days a week, 365 days a year. A Storebox warehouse thus guarantees maximum flexibility. Compartments are already available from 1m2 and can be cancelled monthly - no commitment period required!

If you have any questions about your furniture storage in Munich, contact us at 0800 366 64 46, send an e-mail to service@storebox.de or fill out the contact form below.

We are looking forward to hearing from you and wish you a lot of fun with the storage of your furniture in Munich.

Your Storebox-Team
Fair Prices
Compartments can be booked in various sizes and cost from €36,99 per m²/month, plus flexible insurance packages.
24/7 Access
Your compartment is available immediately after booking and can be accessed around the clock with your personal access code.
Smart & Safe
All Storeboxes are accessible on the ground floor, doubly secured, monitored and insured.
5017


storage compartments
98


Storeboxes europe-wide