Luggage storage in Vienna during the day
Overview
When planning a trip, we always try to use the maximum of the available time. Understandable - everyone wants to stay as long as possible at their holiday destination. When travelling by air, care is often taken to book the outbound flight as soon as possible in the morning and the return flight as late as possible in the evening. The check-in and check-out times of the different accommodations are often ignored. These are neither early in the morning nor late in the evening. Check-in times are usually between 02:00 and 04:00 p.m. in the afternoon. Check-out times are usually in the morning between 09:00 and 12:00 a.m. The big challenge now is to find a luggage storage during the times, that cannot be spent in the hotel.

A suitable solution for this problem, are storage rooms for luggage of all kinds. Not every hotel provides a storage room for suitcases. Especially private accommodations like Airbnb, for example, which are becoming more and more popular, often do not offer the possibility to provide a luggage storage during the day.
Most popular platform for luggage storage
A platform called Nanny Bag offers smart luggage storage solutions at reasonable prices. You can book the service online, from anywhere in the world.
Nanny Bag
Nanny Bag is a French company based in Paris. It is the largest luggage storage network in Europe. But in addition to countless locations in Europe, there are also a few locations in the USA and Australia.

Nanny Bag works quite similar to the accommodation platform Airbnb. Just as you can easily become a host at Airbnb, you can become a 'Nanny'. at Nanny Bag – a luggage Nanny. For the customer it is very easy to store his baggage. Here are the key steps:

1. Enter address, date, time and number of suitcases on the website
2. Select available storage space on the map
3. Make the booking and payment online
4. Bring the bags to the location for safekeeping and enjoy the day

Nanny Bag is present in Austria and you can easily book a luggage storage for in Graz, Salzburg and Vienna In Europe it costs 6€ to deposit a bag for 24h and 4€ for each additional day. Please note that the luggage is insured by AXA against theft, loss and breakage and can be cancelled free of charge. All Nannies are tested and certified by the platform, as well as provided with ratings and comments from customers.
All in all, such storage solutions for luggage and suitcases, are a great lifesaver for travelers and it has proven to be extremely practical and comfortable to store your suitcases safely, inexpensively and close by, in order to enjoy your stay in different Austrian cities as much as possible. Even if you have your own space for luggage, Nanny Bag can be a source of good extra income with little effort.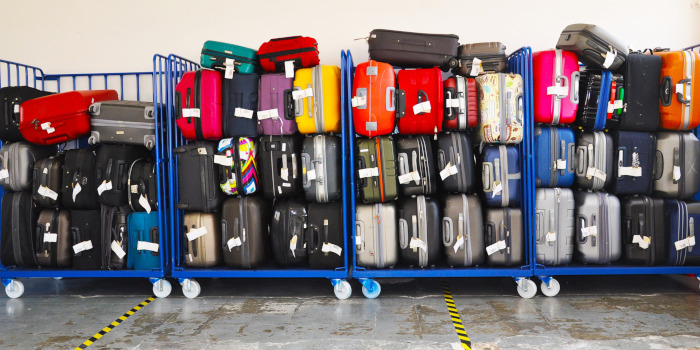 Storebox – luggage storage in Vienna
With Nanny Bag you can book your luggage storage in Vienna in a Storebox selfstorage compartment.

Storebox is also the right selfstorage provider if you want to store your things for a longer period of time. Smart storage compartments in urban space allow maximum flexibility. All Storebox locations are video-monitored, insured and equipped with smart sensors. They measure room temperature and humidity to ensure optimum storage conditions. The booking process is easy, quick and can be done online - no time-consuming viewing appointments, no handover of keys and no signing of contracts.


5441


storage compartments
104


Storeboxes europe-wide