Looking for interim storage?
Sublet apartment
You are on business, for a few weeks or months, or somewhere on the road and do not want to give up your apartment or leave it empty? Platforms such as Booking.com or Airbnb make it possible to turn your empty flat into money. You can 'open' and 'close' the apartment whenever you want. From a few days up to several months, everything is possible. The registration of the apartment is completely free of charge. You won't have any fixed costs.
The price for your apartment per night is entirely up to you. The Airbnb Calculator helps you to find out how much your home is worth in your area, at the moment or on certain occasions, such as New Year's Eve. Depending on the platform, the billing concepts are different. With Booking.com a commission of 15% is deducted from the agreed price. With Airbnb, on the other hand, the charges are shared. The host has to pay a 3% service fee and the customer a commission between 6% and 12% of the booking amount.
As there is always the question about what is allowed - Here is some information when subletting is allowed and when not. And here are 16 facts about Airbnb and why you should become a host:

Where to put the personal belongings?
You can find out a lot about your potential customer in advance via the rating portals but it is still a stranger who will spend time in your own home. But where to go with all the personal belongings, that you cannot take with you on your journeys during the interim rental period? Nor do you want to give them away. Special furniture, art or other personal valuables require a practical and, above all, safe, intermediate storage during this time.
Selfstorage is a concept, that offers a solution to such problems. Rental warehouses offer both private and business customers the possibility of storing things securely and without problems over a short or longer period. However, the typical selfstorage site is often located on the outskirts of the city, far away from home or simply difficult to reach. In addition, online bookings of warehouse space are in most cases not easy or even not possible at all. Arranging appointments, handing over the keys and visits, often turn out to be an extreme effort and additional burden. Time better spent on planning your well-earned holiday.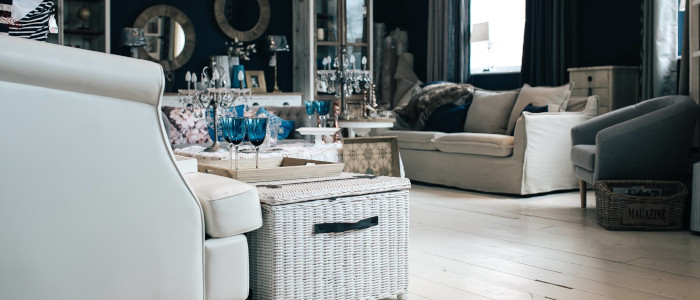 Store in the Storebox
Storebox is the smart solution to your problem. Many small locations with boxes from 1m² up to 20m² in the inner-city areas allow you to reach your storebox fast by foot or public transport. 24/7 access, smart sensors technology, which permanently controls humidity and temperature and thus ensures optimal storage conditions, as well as video surveillance are available in all storebox shops. Of course, the entire content is also insured. An enterily digital booking process and a personalized access code make the procedure easier, more flexible and even enable relatives easy access to your stored stuff, in case of need, while you're enjoying a Pina Colada at the beach…
Hopefully we could help you with this article about the interim storage during an apartment rental.

Your Storebox-Team
Fair Prices
Compartments can be booked in various sizes and cost from €36,99 per m²/month, plus flexible insurance packages.
24/7 Access
Your compartment is available immediately after booking and can be accessed around the clock with your personal access code.
Smart & Safe
All Storeboxes are accessible on the ground floor, doubly secured, monitored and insured.
5441


storage compartments
104


Storeboxes europe-wide