Relocation and intermediate storage with Hartz IV
Overview
Subsequently, an overview is given on the subjects of moving as a Hartz IV recipient and interim storage or reimbursement of storage costs as a Hartz IV recipient. The concept of selfstorage is also explained and how it can help to protect your home contents.
Relocation with Hartz IV
With a removal as Unemployment Benefit II (ALG II) - Hartz IV receiver must consider some points. For the Job Center to take over the relocation costs, at least one of the following must be fulfilled:
Recognised reasons for moving
Non-recognized reasons for moving
• Starting work in another city
• Better job opportunities in another city
• Uninhabitable living space (mould, moisture)
• Defects in the living space that can be remedied
• Demonstrable health restrictions
• Not provable (doctor's certificate) health restrictions
• Termination by the landlord
• If the landlord's notice of termination was arranged by the tenant
• Economic reasons (new apartment is cheaper)
• Inefficiency (new flat more expensive than old one)
• Move out of your parental home after you have reached the age of 25
• Move out before the age of 25 (exceptions - e. g. when taking up a job in another city).
• Addition to the family
• Change in living conditions (separation, divorce, marriage)
If at least one of the recognised reasons for moving is available, the costs shall be borne by the office. The move should never happen spontaneously. First, all expenses should be approved by the office and an official approval should be available before starting. Because in the rarest case costs, which were not approved in advance, are reimbursed afterwards.

In principle, beneficiaries of ALG II are only entitled to a self-organized move. In certain circumstances, such as illness, disability or old age, a removal company may be contracted. As always at the Job Center, three offers must be submitted and the most favorable one must be selected.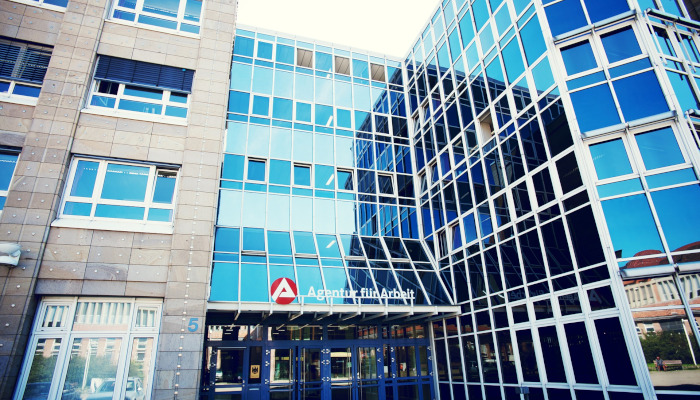 If the move has been approved by the Job Center, the following costs can be reimbursed:
Moving boxes
Removal vans
Catering for private removal helpers (flat rate)
Renovation work prescribed in the rental contract (flat rate)
Current renovation work required by the tenancy agreement on moving out
Acceptance of the costs for an intermediate storage facility
A homeless person can, under certain conditions, be reimbursed by the Job Center for the storage costs of furniture and other personal belongings. Although, this is an exceptional case.
Prerequisites
If furniture and household items have been stored because of eviction or other housing abandonment, the storage costs and the release fee are part of the accommodation costs according to § 22 Paragraph 1 SGB II (BSG of 16. 2. 2008 - B 4 AS 1/ 08 R).

The costs for a storage room are only covered, if the apartment is so small that personal belongings cannot be accommodated otherwise. The cost of emergency accommodation and storage together may not exceed the local rental ceilings.

Hartz IV recipients can also apply for initial equipment. Storage may not be more expensive than the right to initial equipment, as this would be inefficient. From the Job Center's point of view, in this case the new acquisition would be cheaper, than the storage of the 'old' things.

Likewise, a service recipient cannot demand the costs for the storage of his furniture indefinitely, if the current living space is very small, but the furniture has already been stored for two years and an end to the furniture storage is not in sight. This means that only the costs for an intermediate storage facility are covered and not for permanent storage.
Intermediate storage using selfstorage
Several offers must also be submitted to the office in the case of reimbursement of storage costs. Selfstorage is a suitable form of intermediate storage, for your personal belongings. One reason for this is, that self-storage providers offer smaller storage compartments, compared to rental containers or large logistics companies. Storage compartments are already available from 1m². Thus, a favorable price can also be obtained here.
Storebox
Storebox is the selfstorage provider near you. At central locations Storebox offers storage compartments between 1 and 20m². All locations are dry, heated and equipped with smart sensors. They measure humidity and temperature, to ensure optimal storage conditions. All compartments are also video-monitored and insured.
Note: For 10m² living space, usually only 1m² storage space is needed! Here is a video of the most common errors of the Job Center:
We hope we could give an overview to the most important points, to the topic intermediate storage and relocation with Hartz IV and wish a lot of fun with the storage!

Your Storebox-Team
Fair Prices
Compartments can be booked in various sizes and cost from €36,99 per m²/month, plus flexible insurance packages.
24/7 Access
Your compartment is available immediately after booking and can be accessed around the clock with your personal access code.
Smart & Safe
All Storeboxes are accessible on the ground floor, doubly secured, monitored and insured.
5441


storage compartments
104


Storeboxes europe-wide