Car Rental and selfstorage in Vienna - Car and storage rentals made easy
Cheap rental car for your furniture transport
On the following page we give an overview of how a move and any other furniture transport can be planned compactly and from a single source. Through the selfstorage provider Storebox, you can book a cheap rental car as well as a removal company in addition to an optimal interim storage. This simplifies the organization considerably.

Moving is a topic that is most often associated with stress, chaos, hectic and crowded cars. In order to put this matter in a new light, Storebox will help you with the perfect handling of your transport. The first question is: Should the move be carried out by yourself or by a company?

If the decision is made to move with professional help, Storebox recommends "Die Möbelpacker". "Die Möbelpacker" is a Viennese company, which takes over the entire relocation for you. Services are offered starting with the assembly and disassembly of the equipment, through the proper packaging of the objects as well as the transport from A to B.

In most cases, for cost reasons, the move including the furniture transport is carried out itself or with the help of friends and relatives. A major problem factor here is the availability of appropriate moving cars. In the next paragraph we provide a solution, therefore.
Here you will find information about the perfect process of a relocation and the correct storage of furniture.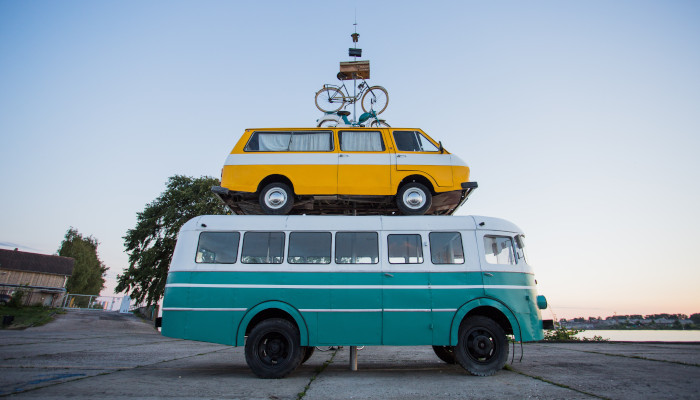 Car rental in Vienna – Europcar and Dr. Hartl
A normal passenger car is only conditionally suitable for the transport of large furnishings and other items. The difference between buying and transporting furniture is that when you buy it, the pieces of furniture are disassembled and individually packed. When moving, however, furniture is often transported as a whole or only dismantled to a certain extent. The bulky objects therefore often do not fit into a normal car. Another factor is that the furniture cannot be properly secured. This is not only illegal, but also very dangerous!

Another point is that especially in Vienna and other cities, not everyone has their own car. This is not necessary in urban areas, but a rental car is essential to move.

In order to guarantee a smooth move, you can not only book an interim storage facility via Storebox, but also the appropriate rental car. Special offers from Europcar and Dr. Hartl car rental are available in Vienna.

A suitable rental car is essential when transporting furniture of any kind. It is the practical and safe alternative to the private car.
Selfstorage and car rentals made easy – Storebox Vienna
In addition to car rental, an interim storage facility is usually also required. In the meantime, furniture and other items which do not yet have space in the new apartment or are planned for sale must be stored somewhere. Musty cellars are not suitable for this, as upholstered furniture in particular can quickly become damp and begin to get mouldy. A Storebox storage compartment is ideal for this purpose. Storage rooms are already available starting from 1m² and can be cancelled monthly. There is therefore no contractual commitment period. The Storebox locations are all easily accessible in almost every district of Vienna.
Find your suitable location:
The storage compartments also meet all quality requirements for a furniture store. All locations are video-monitored and equipped with smart sensors. They measure room temperature and humidity in real time to ensure permanently optimal storage conditions. The booking of a warehouse is very simple, simply select a compartment in the appropriate size and for the desired period online or via app (iOS or Android) and complete the booking in less than two minutes. Directly afterwards you will receive a personal access code, so your compartment is available 24/7.

If you still have questions about your cheap rental car or storage compartment in Vienna, simply contact us at 0800 366 64 46 or write an e-mail to service@storebox.at.

We are looking forward to hearing from you and wish you a smooth furniture transport!

Your Storebox-Team
Fair Prices
Compartments can be booked in various sizes and cost from €36,99 per m²/month, plus flexible insurance packages.
24/7 Access
Your compartment is available immediately after booking and can be accessed around the clock with your personal access code.
Smart & Safe
All Storeboxes are accessible on the ground floor, doubly secured, monitored and insured.
5441


storage compartments
104


Storeboxes europe-wide